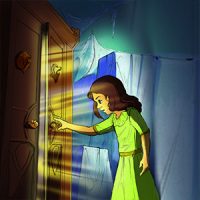 Amelia gets a gift – a magic wardrobe! She finds herself on a strange beach playing with a very special little boy…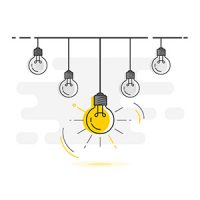 Amelia notices there is something rather unusual about one of the lightbulbs in her room….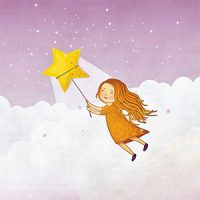 Amelia has a visit from something rather strange – a pet star!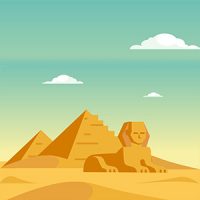 Find out what happens when Amelia is transported back to ancient Egypt…
Amelia goes to a magical wood where she makes some unusual friends….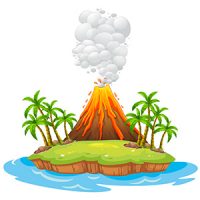 What happens when a little girl ends up in the belly of a volcano? Find out with Amelia…
Follow Amelia as she drops in on a horserace – literally!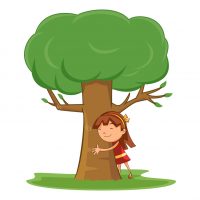 Amelia makes friends with an old oak tree who has some amazing stories to tell….
What would you do if you had more oranges than you could possibly eat – and they all want to be eaten!
Come with Amelia as she makes friends with a very special princess…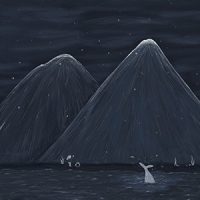 Amelia discovers a strange dark mountain….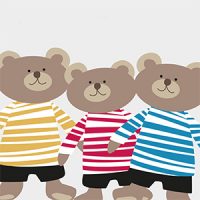 Amelia shows what a great friend she can be to three lost teddy bears….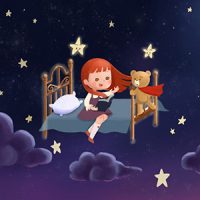 Join Amelia in her journey into deep space…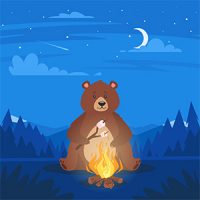 Can Amelia save the land of Teddybearia from their greatest danger?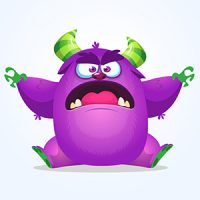 Find out what happens to Amelia when she comes across a very strange creature…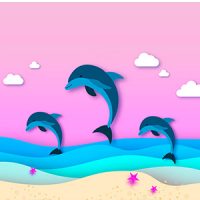 Follow Zoe's adventure under the sea with three new dolphin friends…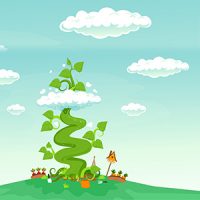 Find out what happens to Amelia when she doesn't watch where she's lying down – on a fast growing tree…
Come with Amelia as she deals with the biggest bird ever…
Amelia has an adventure with a VERY tiny insect….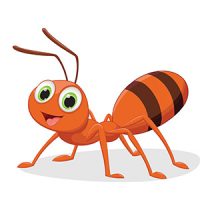 Some ants might be annoying…how will Amelia deal with these ones?
Join Amelia as she discovers the secrets of the Strawberry Mountain….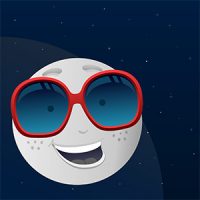 Amelia has a planet-sized new friend…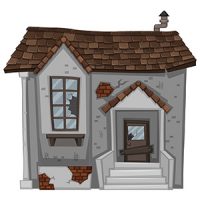 Some people are afraid of ghosts. Not Natasha. She knows how to make friends with them….
What would you do if your classroom suddenly shot up into the air? Amelia handles it!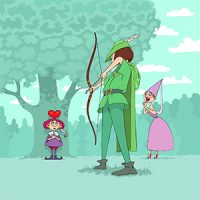 Join Amelia when she meets Robin Hood for an adventure…..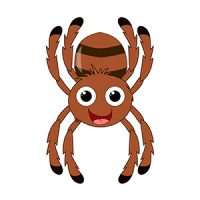 Find out what happens to a Princess and a very special spider….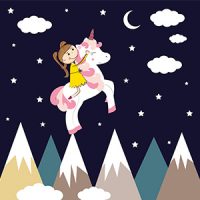 Unicorn adventures high up in a mountain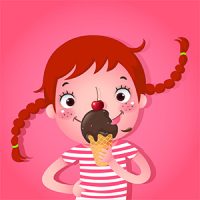 Join the gang as they foil the evil plans of the ice cream witch!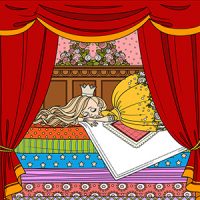 An unusual twist on an old fairytale….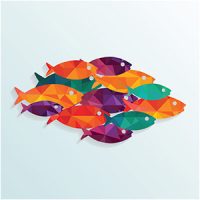 You would really want these fish as your friends too –  click and find out why….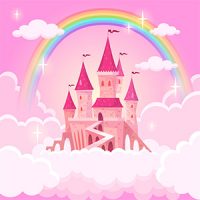 Amelia saves the day again when all the worlds sweets disappear….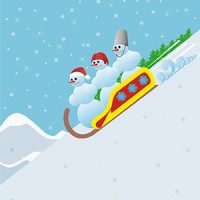 Join Amelia as she explores a very unusual place in the snow…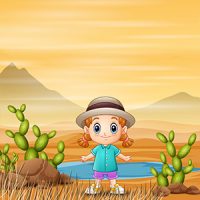 What would happen if your mum's hoover won't switch off? Amelia knows what to do…
Amelia finds a tiny toy giraffe, It doesn't stay that way for long…..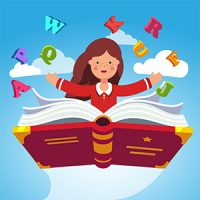 What would you do if your bedroom was full of letters from books flying crazily around?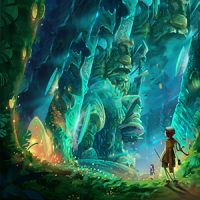 Find out what happens when Amelia finds a big plug at the bottom of a swimming pool…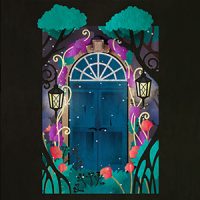 Rosie finds a mysterious door in her garden….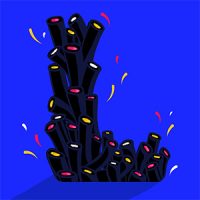 Find out what happens to the very bendy liquorice man…
Chloe and little brother Steven show off their detective skills to solve a fishy crime with some unusual help…
Does Chloe manage to find out who stole the Queen's Jewels?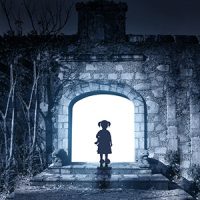 Chloe finds a hidden door in the wall at the end of the corridor…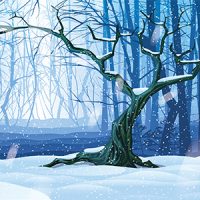 Come with Chloe on an unexpected trip to a magical Christmas Wonderland…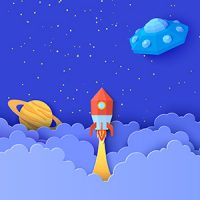 Chloe gets into a race – in space!…..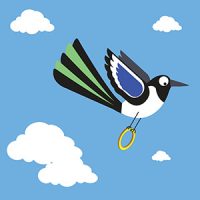 Chloe solves a crime that the police can't do themselves…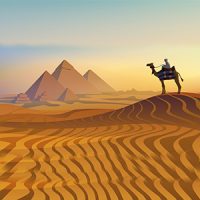 Find out how Amelia saves the lost kingdom of Egypt….
Chloe comes across a very unusual flower. Will she be able to handle it?
Come with Amelia to a place where nothing is at it should be – with very funny results!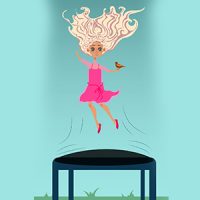 How high can you bounce on a trampoline? 4 feet? 6 feet? Guess how high Fay-Belle goes on her magic trampoline….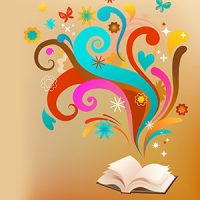 Find out what happens when Isla falls into…a book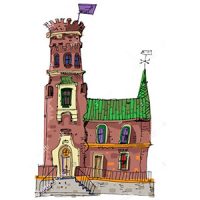 Alistair gets lost in a very old castle…
Find out what happens to the two boys who find themselves in a strange wood…
Giles should do what he's supposed to….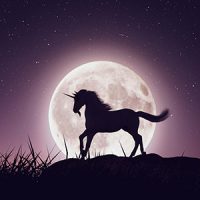 Most unicorns are friendly and the size of horses. What do you do when one is so big it blocks out the sun?
Amelia finds a strange tap in her garden. Soon she finds it has magical powers…..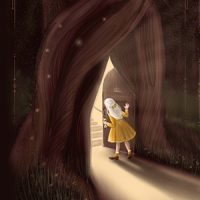 Find out what happens to a little girl who just can't tell the truth….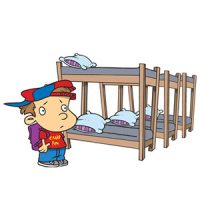 Some beds have a life of their own, as Henry is about to find out…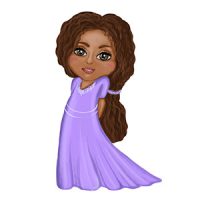 Olivia is always making peace in the playground. Can she do the same with REALLY angry grown-ups?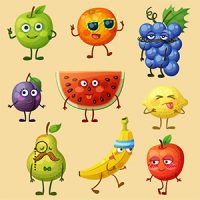 Matilda enters a strange dimension which is quite unlike anything she's seen before…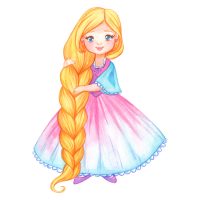 Tania has super-long hair. Maybe it's hiding something….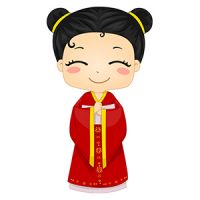 Follow the adventure of a lovely lost Chinese girl who is bought up by a kindly old lady. But who is she really?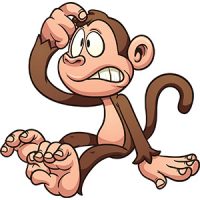 Why is this child monkey different from all his friends?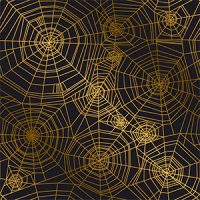 Follow the incredible tale of the magic golden web….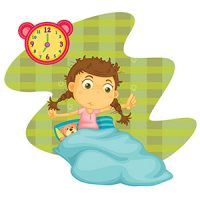 Matilda stays up WAAY past bedtime – see what happens to her….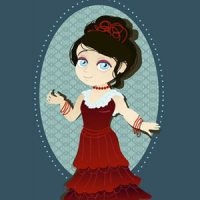 Angela gets a lovely bracelet – but this is no ordinary piece of jewellery.  This one has magical powers….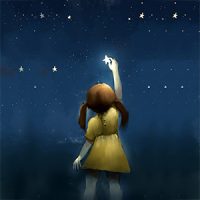 Elsa has a most unusual adventure with a star that keeps getting brighter….
Amelia grabs some balloons that can lift her far far above the ground….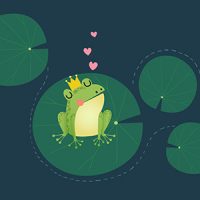 How a proud boy King met his match….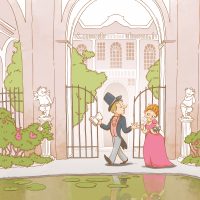 Anthea can't wait to be in her school play. But this stage is magic. See what happens next.
The story of Roger the robot boy….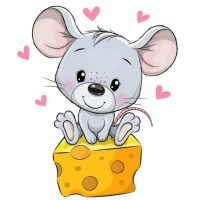 How does Mia the mouse get to safety and  eat when she's hungry? Why, with the help of her new friend of course!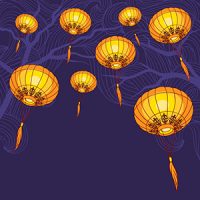 Amelia has found some very unusual lanterns..Are you brave enough to find out more?
Follow the adventures of the chicken who lays a most unusual egg – it's gold!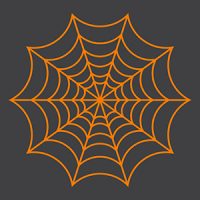 Don't miss this tale of the magic spiders web…..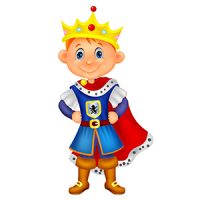 Prince Edgar is noble and just – but he's only ten inches high….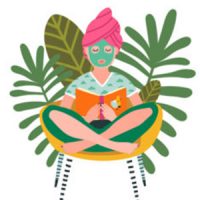 Jenie sits in a chair – but this one has magical powers!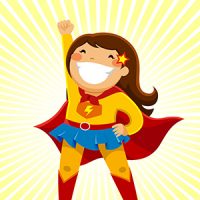 Is Jemima a real superhero? You decide!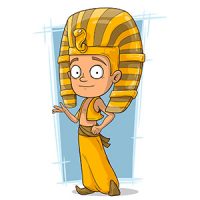 How do you turn a bad Pharaoh into a good one? One boy shows how…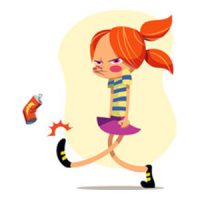 Sometimes a spoilt Princess has to be taught how to behave well – the hard way….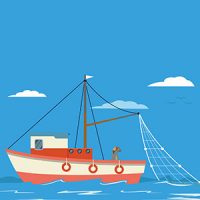 A lovely story about a group of fishermen who catch something very unusual…
Roger is hiding a secret from his parents – why he is getting fatter every day…
How many socks are magic? Amelia's sock is…..
The Unicorn's beautiful home is about to get a dangerous visitor….
Holly's adventures with a magical golden globe…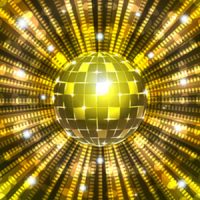 The concluding part of Hollys adventure with the mgical golden globe,,,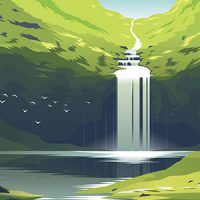 Most waterfalls fall into a lake. This one is unusual. Find out just how unusual….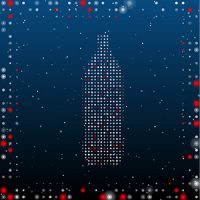 Sally is nervous to get involved in trouble – until her grandmother gives her a very special water bottle….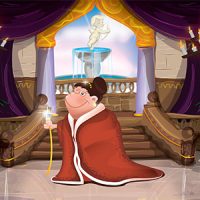 The citizens of Muchville have got more than they need of everything. But outside the Kingdom, life is different….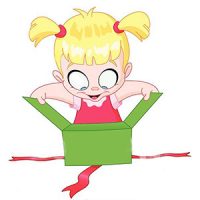 What's so special about Abigail's birthday present? You'll want to find out…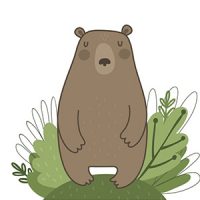 Angela knocks on a door when she gets lost. It's a family of grizzly bears! Will she be OK?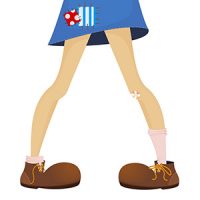 Alice has an itch that just won't go away. You'll be amazed at what's really causing it…..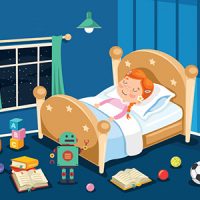 Katie's toys have a life all of their own…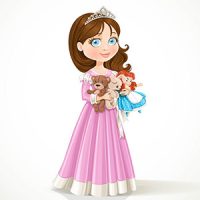 Abigail gets a plastic crown. But it has magical powers…..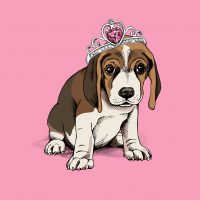 It's not just Abigail who enjoys the plastic crown's magical powers….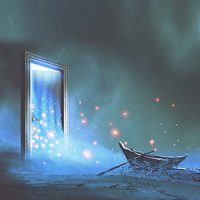 Dare you go with Amelia through the blue door?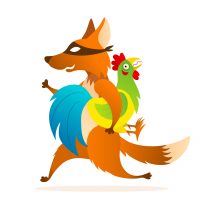 How does Amy deal with a naughty fox who wants to steal her daddy's chickens? You'll laugh out loud!
Ever wanted to see what the future looks like? Amy did!
Jamie just loves eating sherbet from a sherbert fountain. He might not after this…..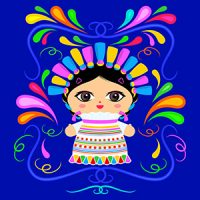 Some queens have some very unusual powers…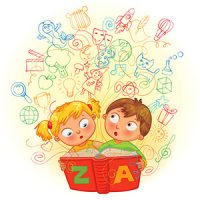 Amy and Ben have a most unexpected adventure with a book that can make ideas become real….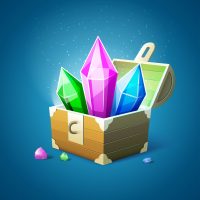 Listen to the adventures of a little girl who has an unexpected relationship with the crystal fairy….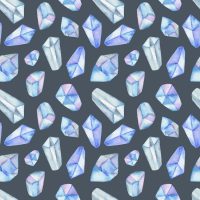 Find out what happens next to Amethyst with the Crystal Fairy….
The final exciting part of Amethyst's story with the Crystal Fairy….
All boys like football. But not all boys end up  inside one….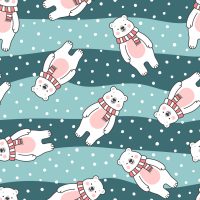 Discover the secrets of Teddy Bear Mountain…..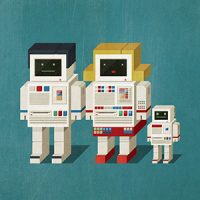 Listen to the crazy adventures of the robot family.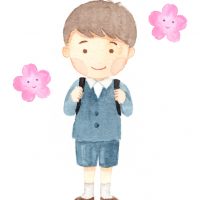 It's Roger's first day at school. You won't believe what goes wrong. Poor Roger….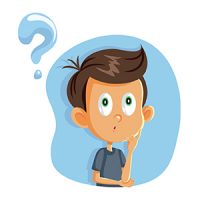 Jamie has a tiny red spot. But it doesn't stay tiny for very long….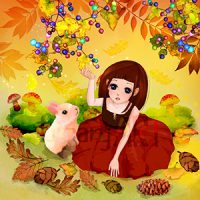 This is the tale of a kind Princess and a magical acorn….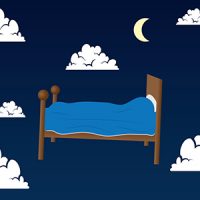 Find out just what's so special about Roger's brand new bed….
Find out what happens when Maria finds a strange pine cone…..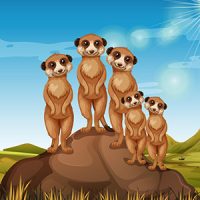 Timmy loves meercats. Then somethong strange happens….
Georgia loves going to the café. But when she's old enough to go just with her friend, danger is lurking…..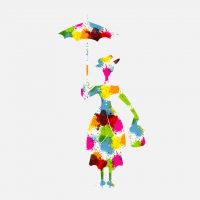 The story of how Georgia helped the multicoloured Princess…
Annie couldn't wait to see this film. But what happened was the last thing she expected….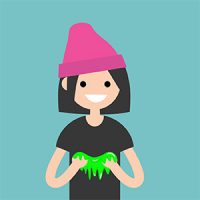 Olivia meets the Slime Queen. Not what she expected. But what does the Slime Queen want with her?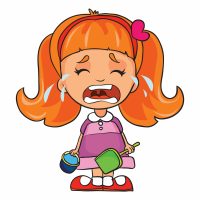 Every child cries. But what happens to children who just won't stop?
What happens to Roger when he gets a magic toothbrush?
Leora won't stop picking her nose…until something drastic happens!
Princess Theora is a kind and wonderful princess. But someone is jealous of her….
Abigail gets a plastic crown. But it has magical powers…..
Get Unlimited Access To All Our Stories
14 day full access FREE then $4.99 per month